This page/post may contain affiliate links. As an Amazon Associate, as well as an affiliate of other programs, this means if you purchase something using these links, I will receive a commission on qualifying purchases at no cost to you! For more detailed information, please visit our Affiliate Disclaimer page
Gaius in the Bible was a very common name in the time of the New Testament books, with several men bearing it. Each had a unique role to play in advancing the Gospel, from Gaius of Macedonia, an early convert of Paul, to Gaius of Derbe, one of Paul's traveling companions.
All of them helped the apostles spread the message of the Gospel in a way that continues to reverberate in the lives of modern-day Christians.
Gaius of Corinth was a distinguished figure in early Christianity. Paul baptized him in Corinth, one of only two such baptisms (1 Corinthians 1:14). Years later, during Paul's third missionary journey, Gaius was honored to extend his greeting to the Church in Rome while hosting Paul in his home (Romans 16:23). Christians can draw inspiration from Gaius's life, as it is a testament to the power of baptism through faith.
Gaius of Macedonia was an integral figure in the life of Paul, the Apostle. As a traveling companion during Paul's third missionary journey and a Macedonian from modern-day Greece, Gaius found himself in a precarious situation when a riot broke out in Ephesus.
Despite the mob's attempts to drag him to the Ephesian theater, the city clerk intervened and saved him from harm, as recounted in the 19th chapter of the book of Acts. His story serves as a great reminder to Christians today of the faithfulness of God and reminds us to hold fast to our convictions – even in dangerous circumstances.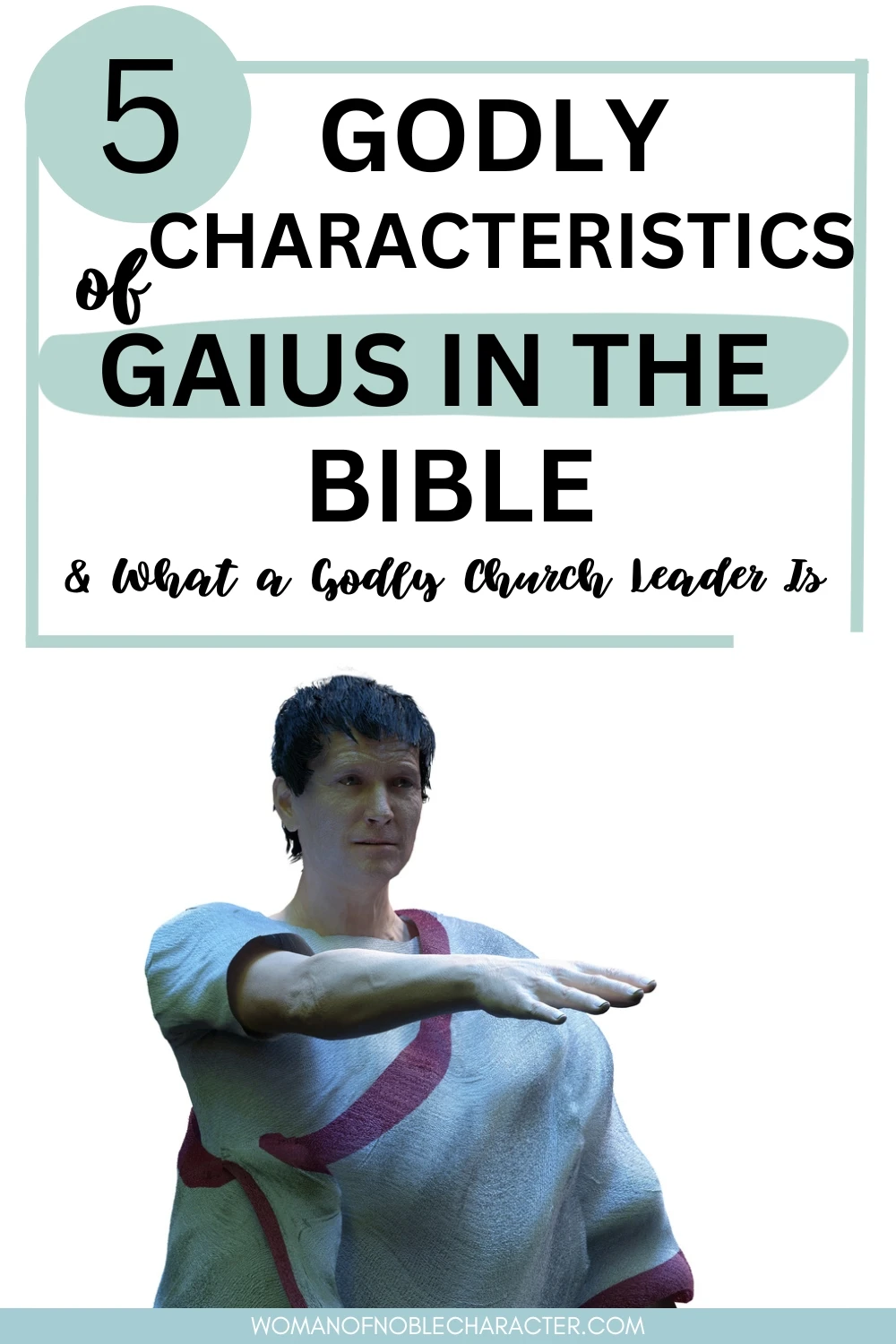 Gaius in the Bible, a man of Derbe was one of the companions alongside Paul on his third missionary journey. Luke mentions him in Acts 20:4 as "Gaius of Derbe" – a whole city which was situated in Galatia in Asia Minor.
This particular Gaius had joined Paul's group in Greece and remained with them until they reached Troas, in modern-day Turkey. He even sailed ahead of Paul, Silas, and Luke to await them in Troas (Acts 20:5). For Christians, Gaius of Derbe stands as an example of dedication, perseverance, and faith in God's mission.
John, beloved of the Lord, addressed his epistle to Gaius, a dear friend and a faithful member of the unnamed church John had oversight of. Gaius shined in his hospitality to traveling gospel preachers, his faithfulness and love for the Lord, and his commitment to truth.
Tradition suggests he was even appointed bishop of Pergamum! It is clear Gaius was a faithful follower of Jesus Christ and an example to Christians everywhere.
Two Biblical Gaiuses were renowned for their hospitality, inspiring John Bunyan to use the moniker for his innkeeper in The Pilgrim's Progress. The origin of name "Gaius" is derived from the Latin word for "happy" or "one who rejoices," personifying the joy that can be found in serving the Lord. The name of this Gaius seems to reflect his personality very well.
These two holy men were prime examples of how Christians can follow the example of Jesus by being generous with their time and resources.
Gauis in the Bible
John's letter to Gaius in the Bible, also known as the 3rd epistle, or final epistle, packs a powerful punch in verses 1-8. Through these verses, we learn about the admirable qualities of a godly man named Gaius. Here are four of his outstanding traits:
Gaius' faith, hope, and love shine brightly as an inspiring example for all Christians. These virtues, fundamental to the Christian faith, provide us with a guiding light on our own journey of faith. Let us take a moment to appreciate Gaius and all that he stands for.
Gaius was well-beloved.
As Christians, we are called to live a life of love. Jesus put it most clearly when he said, "Love your neighbor as yourself" (Matt 22:39). This is a profound responsibility and requires more than just words; it necessitates action. We must strive to love others with genuine care and compassion, striving to understand and empathize rather than judge and condemn. By doing so, we are honoring God and doing our part to spread His love.
It is necessary to love.
Gaius' love was truly remarkable; it was so renowned that everyone who visited him could attest to it (3 John 1:8). But it is worth noting that our current verse (1) flips its focus. It is not describing Gaius as "[the] loving [Gaius]"—indicating that he loved others—but rather as "[the] beloved [Gaius]"—showing that he was loved by others. This shift offers a unique insight into the power of Gaius' love.
His soul prospered
Jesus once said,
Are you spending your life feeding your body's desires when in the end, death will leave your soul destitute? Invest in your soul today – and ensure a greater future.
By carving out time for earnest prayer, studying and seeking understanding in the scriptures, and finding uplifting fellowship with other Christians, we can infuse our souls with faith, hope, and love, enabling us to thrive and prosper spiritually.
Though we may experience pain and loss here in this physical life, our souls remain unharmed, intact, and beautiful. Through the spirit of Christ, we can remain whole and undamaged, no matter what pain and suffering we experience in the world. We can remain steadfast, like Gaius in the Bible, standing firm in our hope that one day we will be reunited with the glory of immortality.
He walked in truth
John understood truth to be the most valuable virtue. After all, the beloved apostle emphatically declared his joy at the news of Gaius in the Bible walking in the truth. And although faith, hope, and love are the essential foundations of the Christian life, the truth remains at the epicenter. For as scripture tells us, "And you will know the truth, and the truth will set you free." In the end, truth is the source of true freedom.
Believers must remember that truth is the foundation of faith, hope, and love. Without truth, these values become nothing but fabrications of our own making. It's important to anchor our beliefs in genuine truth so that our faith, hope, and love can withstand the tests of time.
Sadly, many Christians rely heavily upon their own emotions and preferences when it comes to forming the pillars of their faith. This approach is misguided and undermines the power of true faith rooted in unshakable truth.
Christians today can become disconnected from the source of ultimate truth, the Word of God. Jesus understood this when he said to his Father, 'Your word is truth' (John 17:17). By staying close to it, we can be sure to make decisions that are aligned with His will.
Jesus also said Jesus said to him, "I am the way, and the truth, and the life. No one comes to the Father except through me." (John 14:6). We are warned, "Whoever runs ahead and does not abide in the doctrine of Christ, does not have God"
Walking in ignorance of God's truth is like stumbling blindly through life, with only a faint hope of faith, hope, and love. We must be careful to live as Gaius did – faithfully and in line with God's truth. To do so is to experience the life God intended for us truly. With knowledge of His truth, we can be free from foolishness and confidently trust in the Lord.
He acted faithfully
The Bible tells us that Gaius was an incredibly generous host to traveling ministers, showing hospitality beyond the norm. Paul even gave Gaius in the Bible the distinction of being his host and the host of the entire Christian community. It's possible that Gaius is one and the same.
Gaius in the Bible was a person of extraordinary faithfulness. He performed his ministry with integrity and commitment, making him a dependable example of a "good steward of the manifold grace." Despite the fact that the specifics of Gaius's ministry may not be known, his faithfulness and goodness shine through, making him a perfect example of what it looks like to serve the Lord faithfully.
Sometimes it can feel like our efforts to serve the Church are insignificant, even though we try our hardest. But as John showed us, what matters is that we continue to serve faithfully and diligently. That's how we can make a lasting impact and make our faith a part of our everyday lives.
Gaius in the Bible was a faithful brother, always providing a safe haven for fellow Christians when needed. Whether it was a place to stay or a meal to eat, Gaius gave unselfishly and consistently. His actions serve as an example of what it means to live a faith-filled life.
Gaius in the Bible was a man of action, expressing his faith, hope, and love of God through his deeds. As brother James 2:20 tells us, faith is never complete without action. It's the same with hope and love: without putting them into practice, they remain nothing more than abstract concepts. Gaius was a living example, demonstrating that our faith, hope, and love can be made perfect when expressed in the form of action.
In Whom Was the Love for Gaius?
Beloved Gaius in the Bible, renowned for his extraordinary love, was an esteemed figure in the Christian community. All who encountered him were moved to share the testimony of his profound kindness with the faithful. His unyielding spirit of love and servitude made him an exemplary model for Christians everywhere.
Rather than describing Gaius as "The loving Gaius," signaling his capacity to love others, John turns it around and presents him as "The beloved Gaius," emphasizing the love others had for him.
In doing so, John highlights an important truth of Christianity—that through the power of love, we can all experience being treasured as beloved and valued individuals.
What made Gaius so beloved? Was it due to something within him, or was it something in the people who loved Gaius that expressed unconditional kindness?
Was the virtue behind loving-kindness in Gaius in the Bible or in those who loved him?
Gaius' loving kindness made him loveable – and his goodness was returned. By asking others to be more loving, we should also challenge ourselves and others to display virtues that invite warmth and appreciation. Being loveable is a two-way endeavor.
Let us focus on refining our own characters, remembering that how we love others is often a reflection of how we love ourselves.
We all can agree that being loveable is important. But often, this distinction is far from simple. There are countless people in the world who are loveable, and deserving of love, yet they remain unloved.
Sadly, they are not to blame. As Christians, it is our duty to make an effort to show love and compassion to those in need—for that is the ultimate expression of our faith.
In Christianity, it's essential to love our neighbors – even those who may seem "unloveable." Though they may be hard to love, we must remember that it is not always their fault.
The power of love comes from both people involved, proving that even the unloveable can be loved in the church.
God calls us to be beloved, not just to receive love as we are a child of God. Becoming beloved requires active effort; we must strive to be loveable to our family, friends, and others we encounter.
As Christians, we should remember to focus on embodying the love and grace of God in our daily lives and strive to live out what it means to be beloved.
When a lack of love is noticed in the church or a Christian home, it's easy to point the finger and accuse others of not giving enough love.
However, it's often the case that those perceived as "victims" of the lack of love have become unloveable themselves.
In the Christian community, it's important to remember that it takes two parties to demonstrate true, unconditional love; our loved ones can't make us loveable if we don't do the work ourselves.
Maybe you've felt guilty for "not having enough love" for someone you thought was irritating. But the truth is, you may have had enough love, but it wasn't welcomed or appreciated.
So, the answer isn't necessarily for you to push down your emotions and "show more love." It's more likely that the other person should take responsibility for becoming more lovable.
As Christians, we understand the importance of loving one another, but we should also remember that we have the right to set boundaries and refuse to accept abuse.
Wellbeloved Gaius in the Bible was beloved among his peers because of his faithfulness. But what does it really mean to be faithful as a Christian?
Being faithful isn't just about attending church regularly or subscribing to certain doctrinal beliefs. Faithfulness points to a deeper kind of commitment: a commitment to serving Christ in all we do and embodying His love in our daily lives.
This commitment is an essential part of being a true follower of Jesus and a key characteristic of those who are truly loving.
To act faithfully is to be a dependable Christian whom others can trust in all circumstances, regardless of the cost.
It means sacrificing personal interests to serve the Church and its members faithfully and consistently, demonstrating commitment and dedication.
As disciples of Christ, we are blessed to live our lives as unique individuals, responsible for our own decisions. We learn from our Lord and Savior how to live authentically, through individualism, discipleship, and initiative. By tapping the title above the arrow, you can access the corresponding lesson and easily return to this page.
Third Epistle of John – Two Lessons from Gaius in the Bible
John of Zebedee, a disciple of Jesus and author of the Gospel of John, 1 and 2 John, and the book of Revelation, wrote a letter to Gaius in the Bible, a local church leader. In this letter, John outlined two key principles that believers should strive to embody in their lives: distinguishing godly from ungodly church leaders and following a lifestyle that reflects a healthy relationship with God.
In practical terms, this means investing in service to others, immersing ourselves in the teachings of Scripture, and setting an example by imitating the people around us who are doing this. With these two principles, John encourages us to live out our faith and to continue to build a faithful community.
Today, we'll look at John's third epistle (read 1:1).
As the Elder, John of Zebedee – one of Jesus' 12 disciples – wrote the gospel of John, 1-3 John, and Revelation, we recognize his significant impact on Christian faith and tradition. His work continues to shape how the world views and practices Christianity today.
When we read the word of God, we can find invaluable lessons that apply to our own lives. Take John's insights into Gaius, a leader within a local church or group of churches, as an example. Despite John's higher role of shepherding, he still recognized and appreciated the faithfulness of Gaius.
We, too, can take these lessons to heart and be encouraged to stand firm in our faith. May Gaius' example give us strength, courage, and resiliency to love God and our fellow believers.
Godly vs. ungodly church leaders
John's letter to the early church paints a vivid picture of two starkly different Christian leaders: Gaius and Diotrephes. Through his words of encouragement and admonition, John reveals the model of godly leadership exemplified by Gaius in the Bible and the dangers of ungodliness embodied by Diotrephes.
As followers of Christ, we can learn valuable lessons from the contrast between these two leaders and strive to emulate the example set by Gaius.
Church leadership plays an important role in the New Testament, particularly in recognizing godly leaders and avoiding those who do not follow godly rules.
Let's examine John's portrayal of Gaius and Diotrephes, and identify the key distinctions between a righteous and unrighteous church leader.
The distinguishing factor between Christian leadership and secular leadership lies in its foundation – the Bible. For Christians, the Bible serves as the source for guiding and developing leadership, providing wisdom, and calling believers to serve others.
It is through a study and application of the scriptures that Christian leaders are equipped to lead with a greater purpose, integrity, and a heart of humility.
Godly Leaders are Bible-Centered
John was delighted to learn that Gaius in the Bible was "walking in the truth" (1:3,4). That truth refers to the teachings of Jesus, which are explored in the Bible and can be found only in the message of Christianity cultivated by Jesus' apostles, including John himself.
Gaius is a leader devoted to the Bible; he consistently teaches and follows the Word of God. Paul reminded the Ephesian elders that he had taught them "all the principles of God."
Paul commands Christian leaders to exhort people in sound doctrine, urging Timothy to preach the Word, which provides spiritual sustenance. Solid preachers lead people to faith in Christ, while also guiding believers in their spiritual growth. Paul warns of the consequences of ungodly church leaders disseminating false teachings.
Godly Leaders Adhere to Scripture
John slammed Diotrephes for not welcoming instructions from the apostles as outlined in 1 John 9. While it may not have been a case of heretical teaching, it's clear Diotrephes lacked adherence to Scripture.
As a teacher, Diotrephes likely preaches on topics he's passionate about, such as end-times speculation, and those of interest to his congregation, like topical series.
False teaching is poison to the spirit. But spiritual "junk food" can still be detrimental, leading to spiritual sickness and an unbalanced faith. Instead, pursue health and maturity through nourishing spiritual practices.
Christians often look to their spiritual leaders for guidance, and this is reflected in the way they interact with other Christian leaders in their church. In addition to respecting their spiritual leaders, Christians also work together to build up the larger community, sharing their knowledge, insights, and experiences to both encourage and edify each other.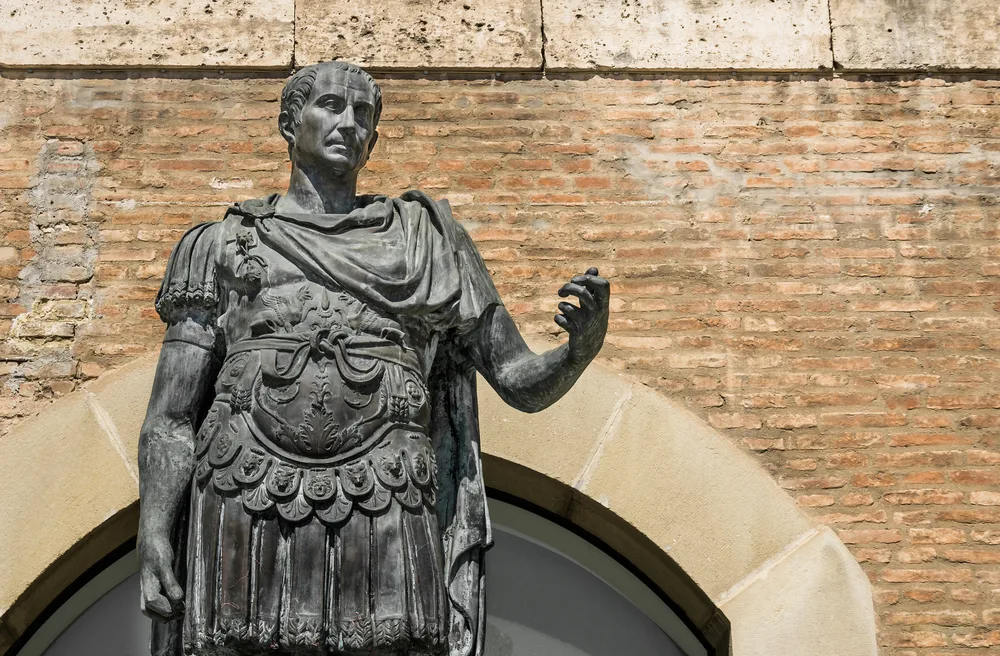 Godly Leaders are Team Players
John rejoices to hear that Gaius in the Bible is devoted to his fellow believers (1:6a), and is not only a dedicated participant in the work of the Lord but a faithful collaborator (1:8). As a team player and collaborator, Gaius is committed to carrying out the mission of the Church.
The local church should be a bond of believers unified in their mission to glorify God. In order for the church to be fruitful, its leadership must embody the traits God calls for in His followers: love for one another, devotion to God's will, consideration for each other's strengths, and a willingness to recognize the authority of others.
By exhibiting these qualities, godly leaders create an environment in which followers of Christ can come together and work as a team, united in God's service.
Godly Leaders are not Lone Wolves
John condemns Diotrephes for his failure to work as part of a team. His drive for control is evident in his need to "be first among them" (1:9a). Far from encouraging unity, Diotrephes resorts to intimidating tactics, pushing aside anyone who dares to challenge his opinions and agendas (1:10b). While this behavior does not reflect God's will for the Church, Diotrephes has not crossed any doctrinal or ethical lines in his actions.
Rather than excluding outside ministries, Christians prioritize communal involvement and recognize the importance of uniting beyond individual churches to grow the faith collectively. This outlook towards unity and collaboration is reflected in their relationship with other Christian ministries, emphasizing the commonality of their beliefs and mission to spread the gospel.
Godly Leaders Served the Local Church, Often at their Own Sacrifice
John commended Gaius in the Bible for his zeal in offering generous support to Christian preachers (1:5,7,8a). During the earliest days of the Church, when access to God's Word was still limited, these ministries of the apostles made considerable financial and personal sacrifices to serve the local churches.
Their commitment to the faith and mission meant they could not accept money from those who did not share their beliefs. This was a courageous and selfless display of unwavering faith.
Gaius was a godly leader, demonstrating strong care for the growth and welfare of the Christian church as a whole. Not content to support only his own church, he showed hospitality to fellow Christian workers by extending financial help.
This act of care for the ministries and missions beyond his own setting is an example all Christians should follow. Let us remember to not only provide for our own churches but to show gracious support to authentic Christian work all over the world.
Godly Leaders are Not After Their Own Gain
John condemns Diotrephes for not just hindering the advancement of God's workers, but actively preventing others from doing so. Diotrephes is clearly a self-serving individual, using the church's resources to amass power and cultivate a local kingdom. He is threatened by others who are also gifted evangelists, recognizing their potential to undermine his authority.
He may be taking advantage of the church's contributions for his own gain. This betrays a lack of godly leadership, where leaders prioritize their own work, shutting out other Christian workers, and often taking financial gain for themselves at the expense of setting an example of generosity and living simply.
The differences between godly and ungodly church leadership should not be overlooked. From a Christian perspective, the distinctions have serious spiritual implications. Those under godly leadership have flourished spiritually, while those under ungodly leadership may have endured untold suffering. We must remain cognizant of these fundamental differences if we are to seek God's will in our lives properly.
At our church, home groups serve as a beating heart for our community; our home group leaders are its vital lifeblood. We are fortunate to have high-quality leaders, and let's keep it that way! As home group leaders, we must strive to lead in godliness and, as those of us being led well, desire to become godly leaders ourselves so that others can experience the same blessings.
Christians often believe that simply consuming more Bible study alone will bring about great prosperity. But Jesus taught otherwise. His words were clear: the path to true joy is rooted in mindfully loving and caring for one another, as He did for us.
Christians often view their faith as a tool for personal gain – something to heal their hurts, solve their problems, etc. However, the key to true healing and lasting spiritual prosperity lies in a much larger purpose – utilizing Christianity to help heal and benefit others. Rather than solely focusing on ourselves, we should be focusing on the well-being of our brothers and sisters in Christ.
Do you feel that something is missing in your life? If so, Jesus has the answer. He can provide you with a life that is filled with joy, purpose, and meaning as you selflessly serve and love those around you. Make the decision to follow and trust Him, and let Him show you the ways He wants you to serve and honor the people He has placed in your life.
Christians should strive to imitate other godly individuals in order to lead prosperous lives. In 3 John, the Apostle John encourages Gaius to imitate Demetrius, to observe his life, and to be inspired by his love for Christ and others. Similarly, apostle Paul urges the Philippian Christians in Philippians 3:17 to follow the example of godly individuals. By doing so, they can learn how to live a Christian life and gain wisdom.
Do you want to deepen your relationship with Jesus and see your soul flourish? Look for people who have already experienced the prosperity of being in Christ, and learn from them. Not their clothing or behavior—but their love for Jesus and their life choices. Don't simply wait for them to ask you to join them in fellowship—you can take the initiative and reach out!
Grow closer to God and a spiritually prosperous life by "being with the ones who are already there! Joining a home group, spending time with them, and asking questions about their faith journey will give you a better understanding of how to follow Jesus. Observe how they interact with their family, how they pray, and how they use their time – it will only deepen your admiration for a life devoted to the Lord!
As seen in the Bible, Gaius serves as a powerful reminder of what godly church leadership looks like: courage, a servant's heart, faith, and accountability. His story, backed by Scripture and a modern-day application, provides us an example of a leader who serves to bring others closer to faith rather than cause them to walk away.
Now is the time to step up as Gaius did, to boldly and faithfully lead our churches with humility, courage, and accountability. "Let us not become weary in doing good, for at the proper time we will reap a harvest if we do not give up" (Galatians 6:9). Let us strive to be modern-day examples of Gaius and commit to living out our faith with boldness and courage.
You may enjoy this video on Gauis in the Bible.
Or this recommended resource for further study:
The Gaius Diary (First-Century Diaries (Seedsowers)) by Gene Edwards
ESV – "Scripture quotations are from The ESV® Bible (The Holy Bible, English Standard Version®), copyright © 2001 by Crossway, a publishing ministry of Good News Publishers. Used by permission. All rights reserved."