Are You a Godly Friend? What Godly Friendship Is and Isn't
This page/post may contain affiliate links.  As an Amazon Associate, as well as an affiliate of other programs, this means if you purchase something using these links, I will receive a commission on qualifying purchases at no cost to you! For more detailed information, please visit our Affiliate Disclaimer page
Are you a godly friend?
I'm going to be honest with you today. I have very few true friends. Even fewer that I would call a godly friend.. I could say that it is because I moved halfway across the country a few years ago and since, I work from home, I don't get out much to meet new people. If I'm being honest, though, the reason I have few true friends is because I don't try. Yep. I said it. I don't try. I mean, I have good intentions when I meet someone new, but somehow fall short on the actual being friends part of it.
Dictionary.com defines friendship as: The state of being a friend so that begs the question, what is a friend? Again, dictionary.com defines friend as:
a person attached to another by feelings of affection or personal regard.

2.

a person who gives assistance; patron; supporter:

friends

of

the

Boston

Symphony.

3.

a person who is on good terms with another; a person who is nothostile:

Who

goes

there?

Friend

or

foe?

4.

a

member

of

the

same

nation,

party,

etc.

5.

(

initial

capital

letter

)

a

member

of

the

Religious

Society

of

Friends;

a

Quaker.
6.

a

person

associated

with

another

as

a

contact

on

a

social

media

website:
I have included all of the definitions (especially in regard to social media) to illustrate that the dictionary doesn't really have a complete picture of what a friend really is. The Bible, however, does. Let's take a look at what the Bible says about friendship, specifically what godly friend is.
What is a godly friend?
Proverbs 18:24 ESV
A man of many companions may come to ruin, but there is a friend who sticks closer than a brother.
Ecclesiastes 4:9-12 ESV
Two are better than one, because they have a good reward for their toil. For if they fall, one will lift up his fellow. But woe to him who is alone when he falls and has not another to lift him up! Again, if two lie together, they keep warm, but how can one keep warm alone? And though a man might prevail against one who is alone, two will withstand him—a threefold cord is not quickly broken.
John 15:13 ESV
Greater love has no one than this, that someone lay down his life for his friends.
Proverbs 27:17 ESV
Iron sharpens iron, and one man sharpens another.
1 Thessalonians 5:11 ESV
Therefore encourage one another and build one another up, just as you are doing.
I've included just a few here, but, as we can see being a friend, according to the Bible means laying down your life for your friend, encouraging and building one another up, "sharpening" another, lifting another up – even keeping each other warm!
How do you do with those things? Think about your circle of friends. Would you lay down your life for them? Do you speak encouraging words and build them up? Do you sharpen each other? For iron, or knives, you sharpen them by running two blades together – how does this relate to your friendships?
One of the best examples of true friendship is demonstrated in the friendship of David and Jonathan, son of Saul. According to Gotquestions When David was being hotly pursued by Saul, Jonathan sought David out "to help him find strength in God" (1 Samuel 23:16), which leads us onto our second point. Iron sharpening iron is an opportunity to fulfill the Law of Christ. The apostle Paul says that we are to carry and share the issues and burdens that we face daily, to lament over personal sin, advise on how best to repent of it, and rejoice over the conquest of it. This is the same "royal law" mentioned in James 2:8, where we are exhorted to love one another.
What a beautiful picture of friendship! I do have one true friend like that. We see each other usually just once a year as we live 1100 miles apart, but I know, without any hesitation, that we are that friend to each other.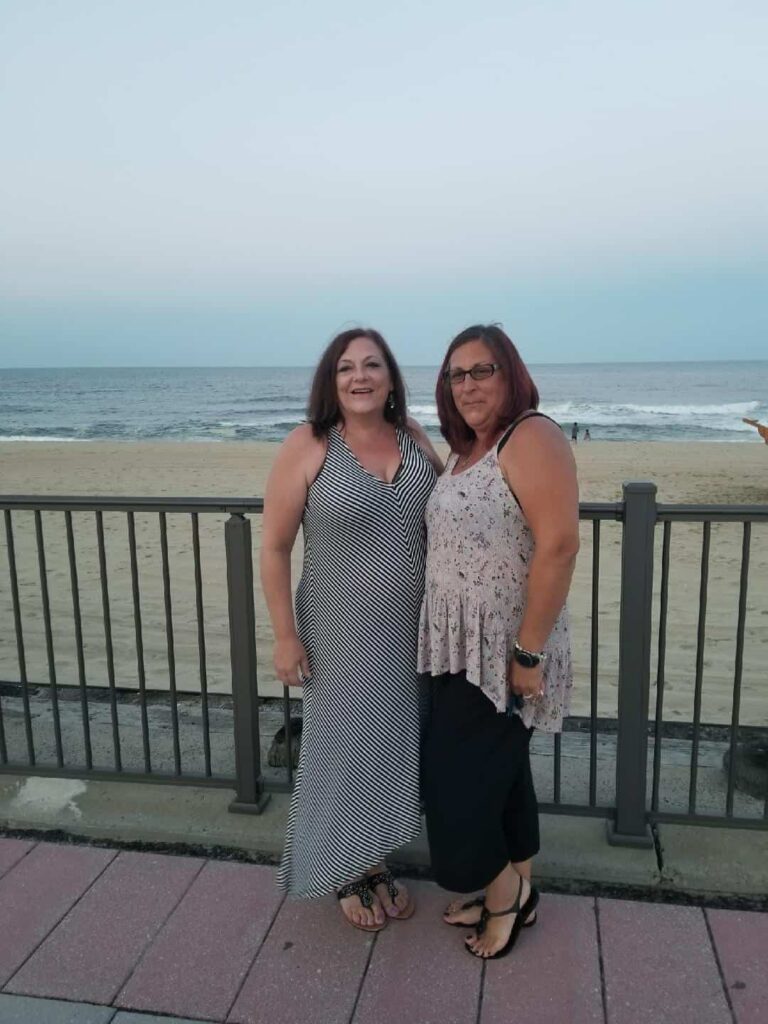 After reading about how God defines friendship, I am inspired to reach out to acquaintances from church, godly women whom I admire and take the first step toward friendship. What about you?
Do you have godly friends? Are YOU a godly friend?
I encourage you to pray about this and ask God to reveal to you what kind of friend you are. If you, like me, are short on godly friends, reach out to someone you admire to make that connection and start a friendship. If you have a wide circle of friends, do you lift each other up? How could you be a better friend?
One of the greatest blessings that you can give a friend is to share Jesus with them. If you are nervous about sharing the gospel, I've got you covered in this post.
I've found some great books on the subject. If you would like to be a better friend or want to develop godly friendships, these are great resources.
Messy Beautiful Friendship: Finding and Nurturing Deep and Lasting Relationships Paperback by Christine Hoover
Never Unfriended: The Secret to Finding & Keeping Lasting Friendships by Lisa-Jo Baker
Because He Lives,
Sue